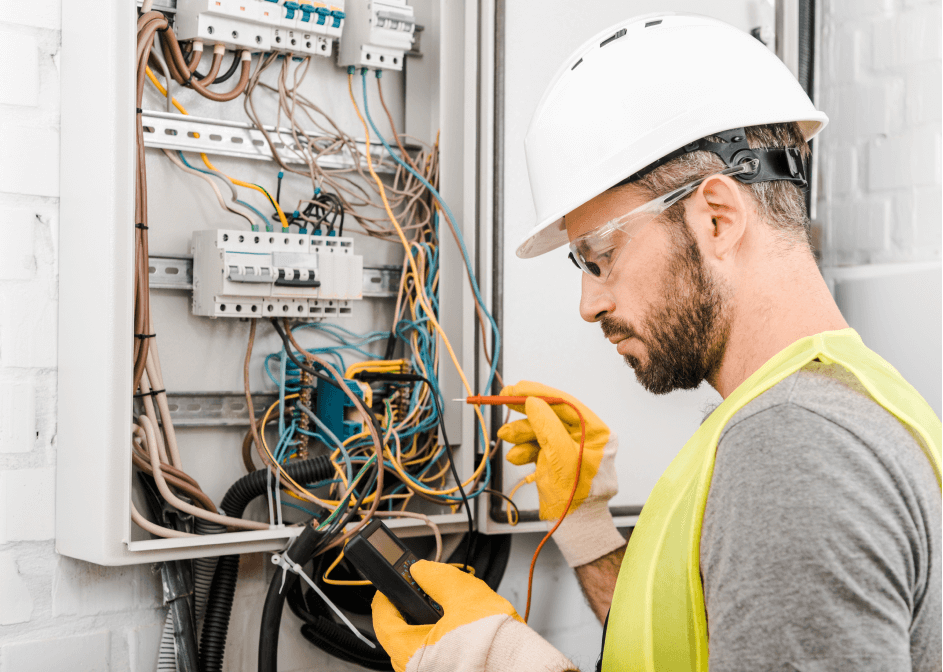 Elteros projektai
About us
We are one of the largest automation engineering companies in Lithuania, which has been performing automation work on various control systems for more than 12 years. We are a team of certified and experienced specialists, we carry out work from the idea to the final result in the fields of process control and automation, low/high voltage systems and industrial automation that meet your needs and requirements. We strive for the highest quality standards. Our advantages are professionalism, versatility and the ability to fulfill agreed obligations with quality and time.
Elteros projektai
Areas of activities
Design
Technological process, buildings engineering systems and water stations automation
Control, automation, electrical switchboards and distribution panels
We prepare tender and construction projects for process control and automation, electrical engineering, fire detection system, security system, electronic communications system  
Manufacturing
Automation control panels for engineering systems
Technological process automation control panels
Electrical switchboards and distribution panels
Telecommunications (low-current) switchboards  
Installing
Automation for building engineering systems
Automation for engineering structures
Electrical wiring, earthing, lightning protection
Security alarm system, access control system
Fire detection system
Electronic communication system   
Programming
Building management system (BMS)
Controllers from various manufacturers – Schneider Electric, Siemens, Fidelix, ABB, Honeywell, Beckhoff
SCADA systems. We use software from foreign manufacturers (SIMATIC WINCC, Desigo Insight, etc.) or our created software.  
Start up
Automation for building engineering systems
Automation for technological process  
Service
Customized maintenance and servicing of building automation control systems and processes (warranty/post-warranty) in accordance with individual customer needs
Innovations
We are open to technological innovation and cooperation
Quality
We comply with the commitments we have made to our customers and partners and the regulatory requirements that apply to our activities. We have implemented a quality control system compliant with ISO 9001:2015 and are continuously improving its performance.
Experience
For 25 years, our professional team of qualified specialists has been successfully designing and installing automation solutions for a wide range of applications and complexity.
Optimality
We provide our customers with solutions that are optimal in terms of functionality and price. We automate customized systems using both electronic devices from the world's best-known manufacturers and our designs of electronic devices.
Innovations
We focus on our customers' current and future needs. We keep up to date with technical and technological innovations. We innovate and develop new products.